| | | |
| --- | --- | --- |
| | PXE Diskless iSCSI Boot - Install Windows 7 on to iSCSI SAN | |
Once the SANDeploy Boot Server is ready for diskless booting, we can boot Windows from SANDeploy iSCSI Boot SAN .
Step 1. Change bios settings, to make network boot as the first one booting device.
Step 2. Inset Windows setup DVD into DVD-ROM drive.
Step 3. Restart Computer.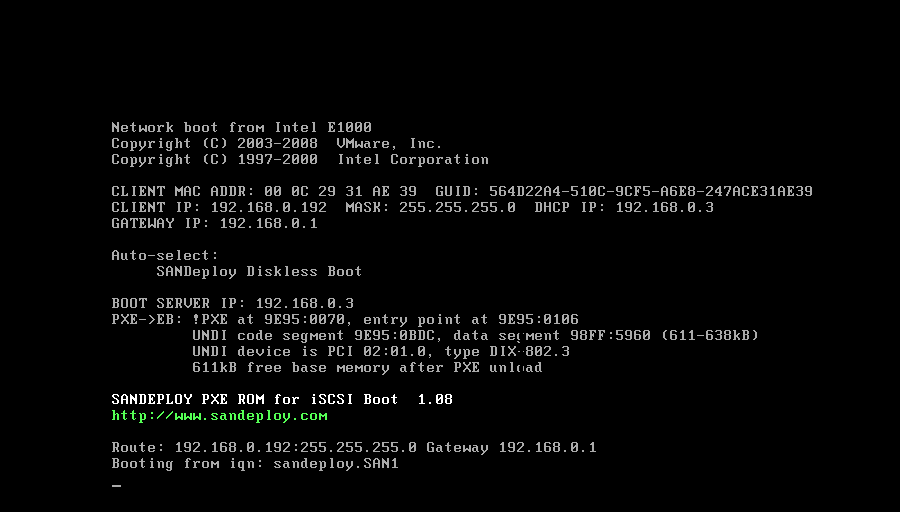 When you added this client to workstation list, you will get better performance while booting, there will no DHCP phase.
Windows 7 setup is staring.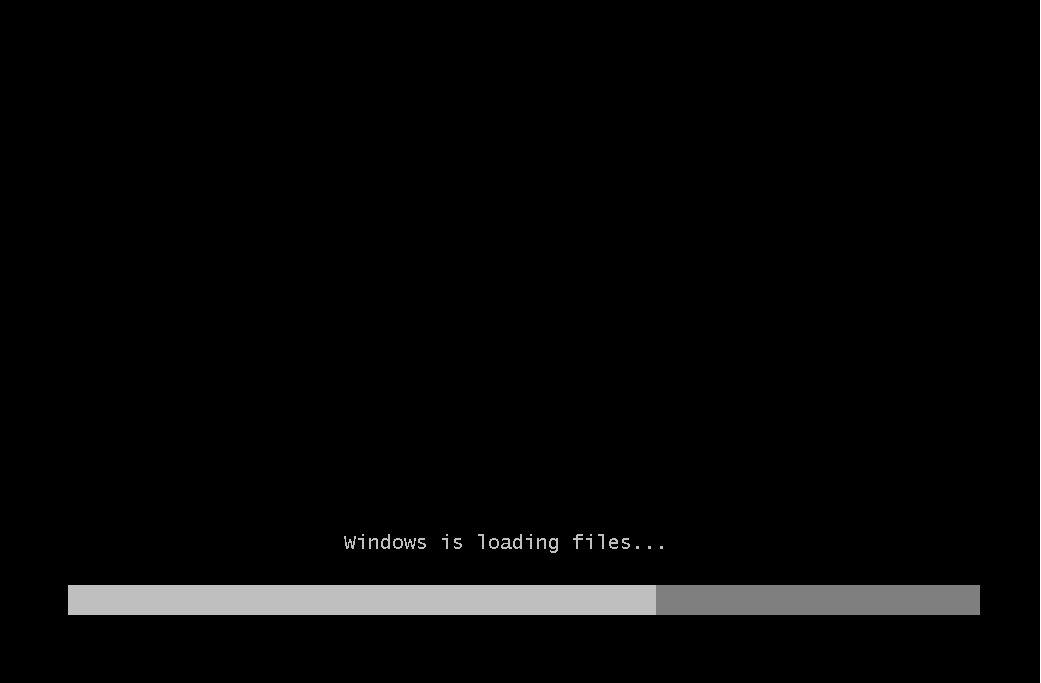 Entering Windows 7 logo.
Begin install Windows 7.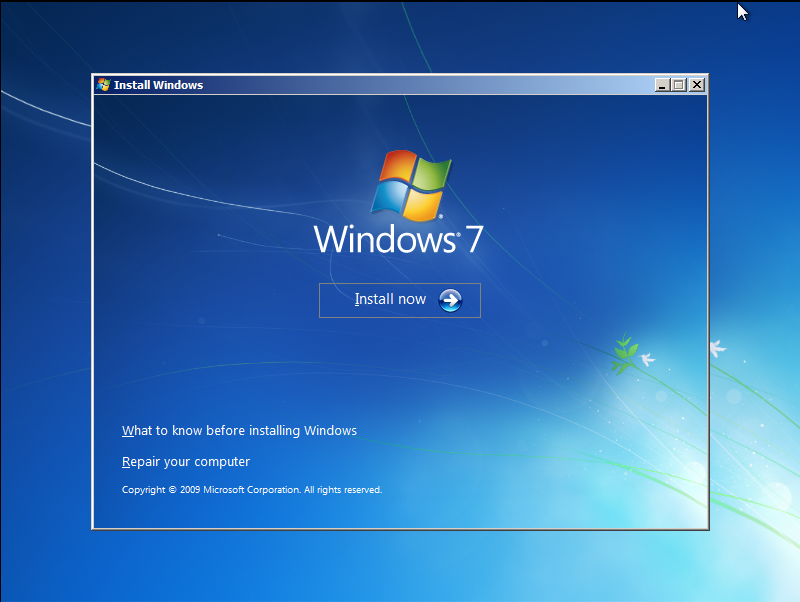 Press the Install now button to start installing windows 7.
Select disk to install Windows 7.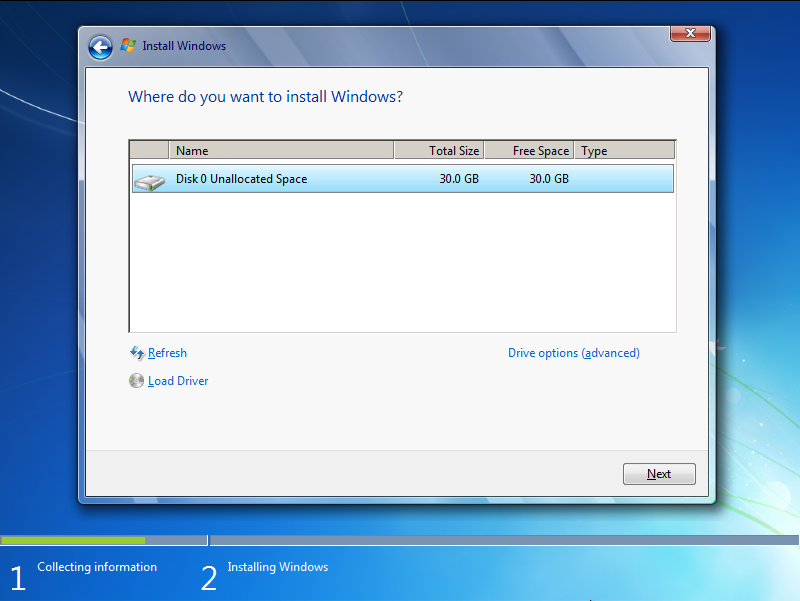 Click the Drive options (advanced) link to partition the disk as you like, otherwise press the Next button to continue.
Now Windows 7 setup will copy files.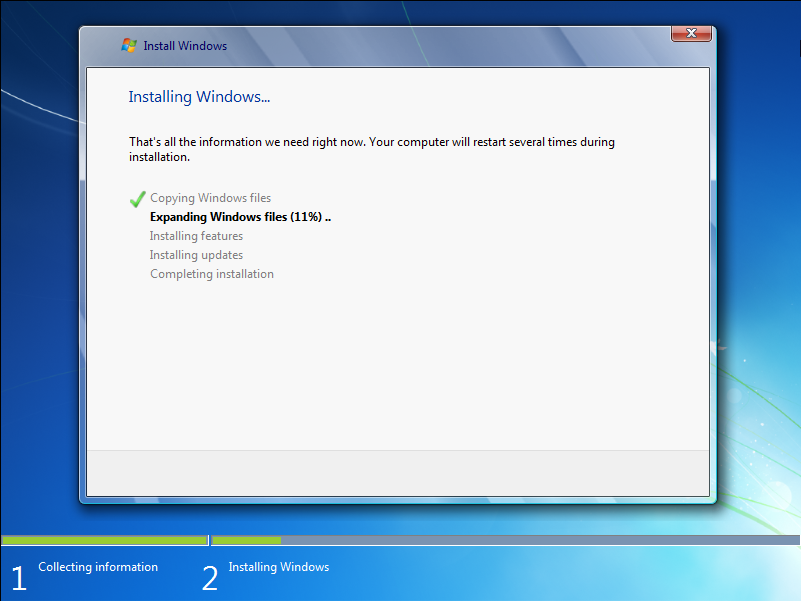 Windows 7 setup is finish.
After copying all files, restart computer and boot from SANDeploy iSCSI SAN again.
Type user and computer name.
Press the OK button to continue.
Installation of Windows 7 if completed.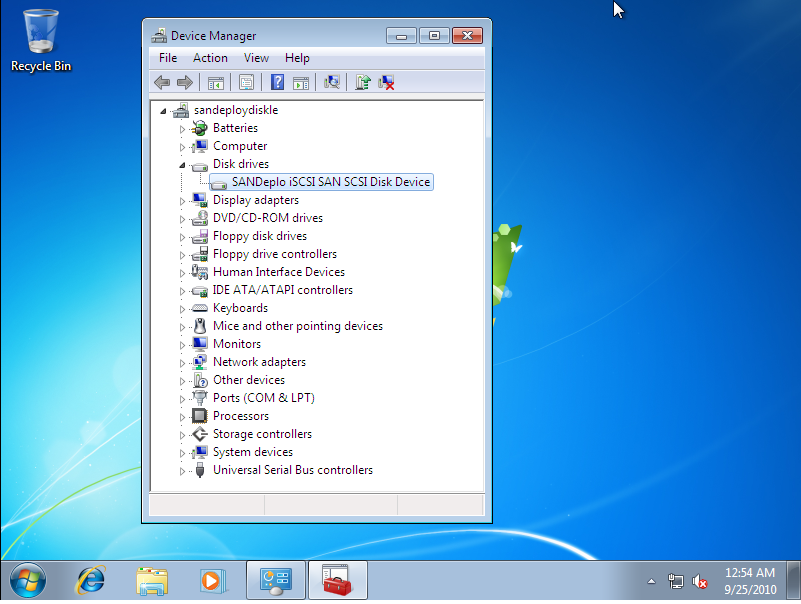 Now, the Windows is ready to use, and we can see that disk used by system is SANDeploy iSCSI disk.