| | | |
| --- | --- | --- |
| | License Settings | |
Right click on the SANDeploy iSCSI SAN tree node on the left tree of SANDeploy Management Console, the SANDeploy iSCSI SAN Properties dialog appears.
Change to the License page.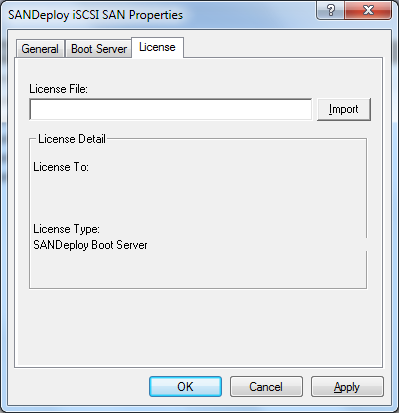 If you have a license file issued form SANDeploy Limited. input the license file full path or press the Import button to select the license file, the license will be applied.
If the license file is valid, user can view the license authorization information.
Press the Apply or OK Button to save settings.