| | | |
| --- | --- | --- |
| | User Management | |
1. Create User
Right click the Users node on the left tree of the SANDeploy Management Console. From the pop-up menu select the Create User... menu item. The Create / Edit User dialog appears.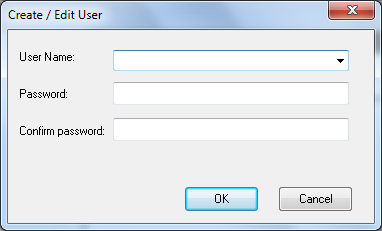 Type the following information:
Name of the user
Password of the user
Confirm password of the user
Press the OK button to create a user or press the Cancel button to leave.
2. Edit or Delete User
Select the user which you want to modify or delete. Right click on it, and select the Properties menu item to edit the user info or select the Delete menu item to delete the user.